#1
13 years ago
Do you have I Youtube account I do mine is Rookie10000 (No offence to Rookie here on Filefront) But my old one was Coolguy12313 but I just didn't like that name so Remember Rookie10000 ROOKIE10000!!
---
17th December 2005
0 Uploads
#3
13 years ago
17th August 2007
0 Uploads
#4
13 years ago
i dont know what this is about but ok im roboshark3 follow my link to see my vids about dawn of war.
---
#5
13 years ago
Got the message there ROOKIE10000
---
Sovereign002
Advanced Member
Adeptus Moderatus We purge with chain and bolter
105,915 XP
#6
13 years ago
What exactly are you asking us? To add you in our friend lists?
I'm Sovereign002, like I am on any forum, site or any other online utensil that requires an account.
Though I must say, I hardly use any of the Youtube functions, I think I have one person in my friends list. I simply don't see the purpose when I can chat to my friends on an IM or forum.
---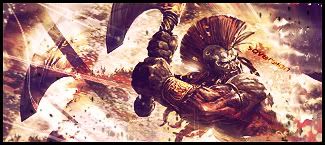 #8
13 years ago
Id put mine down, but, i forget it, and its mis-spelt.
Cause' im such an awesome typer like that you know.
---
9th December 2003
0 Uploads
#9
13 years ago
No I do not have an account.
Spealing of that, I have to say that having an account to "protect the children" which regardless of any good intentions just doesn't work. Some clips that are pretty gory (aka graphic content) , violent or use language(fuck this, fuck that, suck this and so on and so on) are public. While an other clip where you barely see anything is only accesable to members. Ofcourse this might partially be influenced by American culture (guns and ass kicking = good. Half naked person = bad) but even then there doesn't seem any proper set of rules that define what should and should not be accesable by kids.
---
5th October 2007
0 Uploads
#10
13 years ago
Thanks for sharing.
Please proceed to the back of the line near the short bus, the man in the orange jumpsuit will be with you quickly.
---