#21
14 years ago
Vavle's confusing plot never ends :)
---
#22
14 years ago
I see nothing of the sort
---
22nd April 2005
0 Uploads
#23
14 years ago
i can see exactly what he's saying, and im pretty certain he's found something. i made a quick picture to demonstrate what he's trying to say. the left one is obviously the gman overlaid where he is allegedly appearing, and the right is a reference to show what it is normally.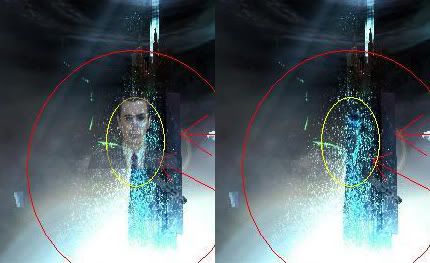 ---
#24
14 years ago
Thank you :), i tried doing that but i am terrible with photoshop, maybe now it will be easier to find it.
---
#25
14 years ago
Hmmm...that's pretty cool and it does fit perfectly over the original. But without the Gman superimposed on the picture, there is not much to be seen. It'd be better if the picture were clearer, like higher resolution and more detail. Maybe I'll try to capture a bigger screenshot.
Please excuse my skepticism, it's just my nature.:nodding:
---
#26
14 years ago
I still dont really see anything in the other one with out gman.
---
#27
14 years ago
Look harder, you can notice something like the shirt collar and face shadow abouve it.
---
#28
14 years ago
Yeah but I could fit anyting with the same shape into that picture.
---
#29
14 years ago
That's true, still it would be nice though if he has found something that noone else did before.
---
#30
14 years ago
I completely agree. But I just think it's stretching it a bit. And I'm only saying that because I didn't even come CLOSE to seeing it until peabnuts actually put a real pic of the Gman on top of it.
Does anyone here have SLI or Crossfire and can get a hi-res screenshot with like 12x AA?
---