22nd April 2005
0 Uploads
#1
12 years ago
Hey i started playing Op For again and i really loved the combat knife so i decided i'd remodel it with fuller graphics to bring it to more glory. i just thought i'd show you guys since you're all hl fans lol. Heres a comparison between original and my knife: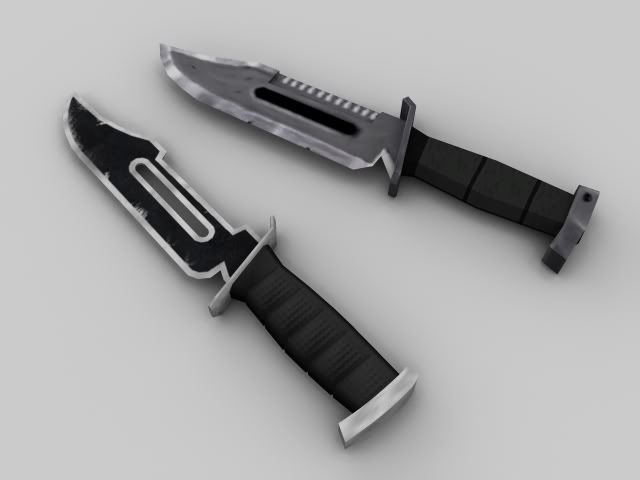 My knives in a cool scene lol: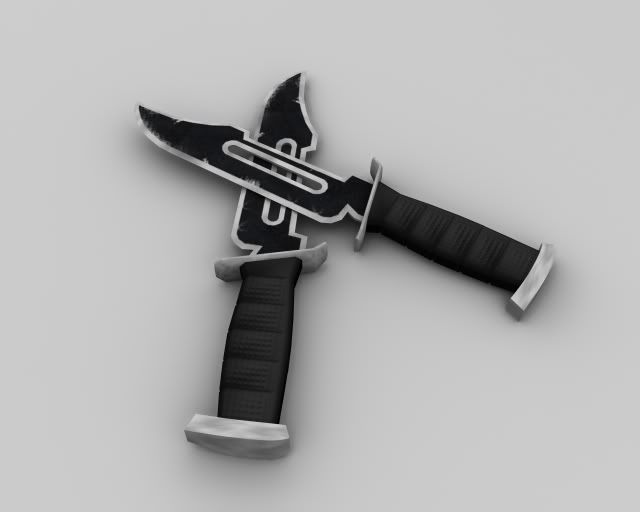 Untextured render to show (pseudo) detail: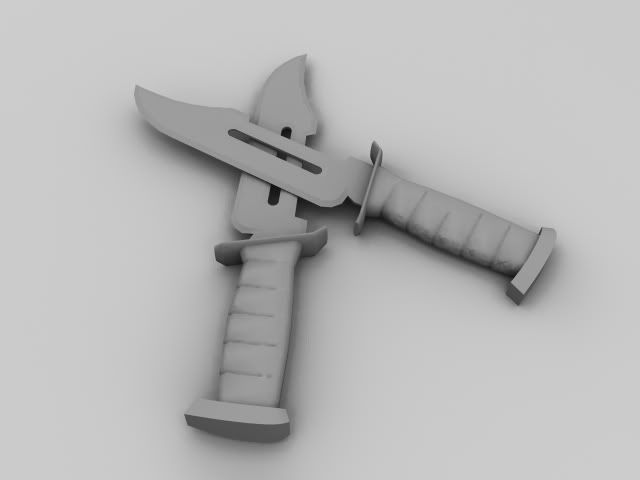 ---
#2
12 years ago
Well done, as far as I can see from renders it looks very proffesionaly done. Good job. Tell me though, how many polys does it have, and do you use one UV map for whole model? The reason I ask is because the texture on blade looks very high resolution while the handle seems to have no details.
---
22nd April 2005
0 Uploads
#3
12 years ago
i made the knife in 4 peices, blade, uuh.. top of grip, grip and bottom of grip. so i only had to UVW each peice individually. The blade and the grip have a pretty similar resolution texture, its just that the pic is either not very high quality or the grip is too small in the pic. In [COLOR=blue]this full-res version[/COLOR] of the pic u can see the detail on the grip much better. And BTW it's 1800 polies.
---