#1
13 years ago
I would like to see Better AI Less and shorter loadings in between gameplay Improved Graphics Better Gun shot sounds especially for the pistol even my cig lighter is louder! And thats about it!
---
#2
13 years ago
What I would like to see in Ep2 is.... 1) FreeFlowing hair. 2) Realistic blood with life like "Physic's" like such as...When you beat the living Sh*t out of someone with you crowbar....Your Crowbar would driping blood, it would have wet blooding dripping off of it. 3) More destructable environments....like what we've seen in the trailer. 4) More Flirty moments with Ms. Alyx Vance in EP2... 5) Alittle bit more revieled about the G-man, not too much though. 6) Realistic tear drops...like if some one in HL2 where to be very upset & cry...like lets say Alyx, teardrops would fall down her face.
---
#3
13 years ago
1. Some nice and important story element with Alyx. 2. More interesting stuff with her overally (as some conversatios, jokes and other stuff). 3. Somethig more about the G-Man, but as opsted abouve, not muh. 4. Story elements wich will make you ask new questions and allow for new speculations. 5. Improved physics. 6. Overally more charachter interraction or scripted elements, joes. 7. Some nice physics revelant traps ala Ravenholm from E3 presentation. 8. More reveild about Universal Union's (Combine) nature/purposes. 9. More great music as in previous games. 10. More D0g appearnce in game. 11. Something reveild about Shephard's fate. 12. More type of combat wich you can solve with thinking or fleeing rather than spraying bullets.
---
#4
13 years ago
Freeflowing hair....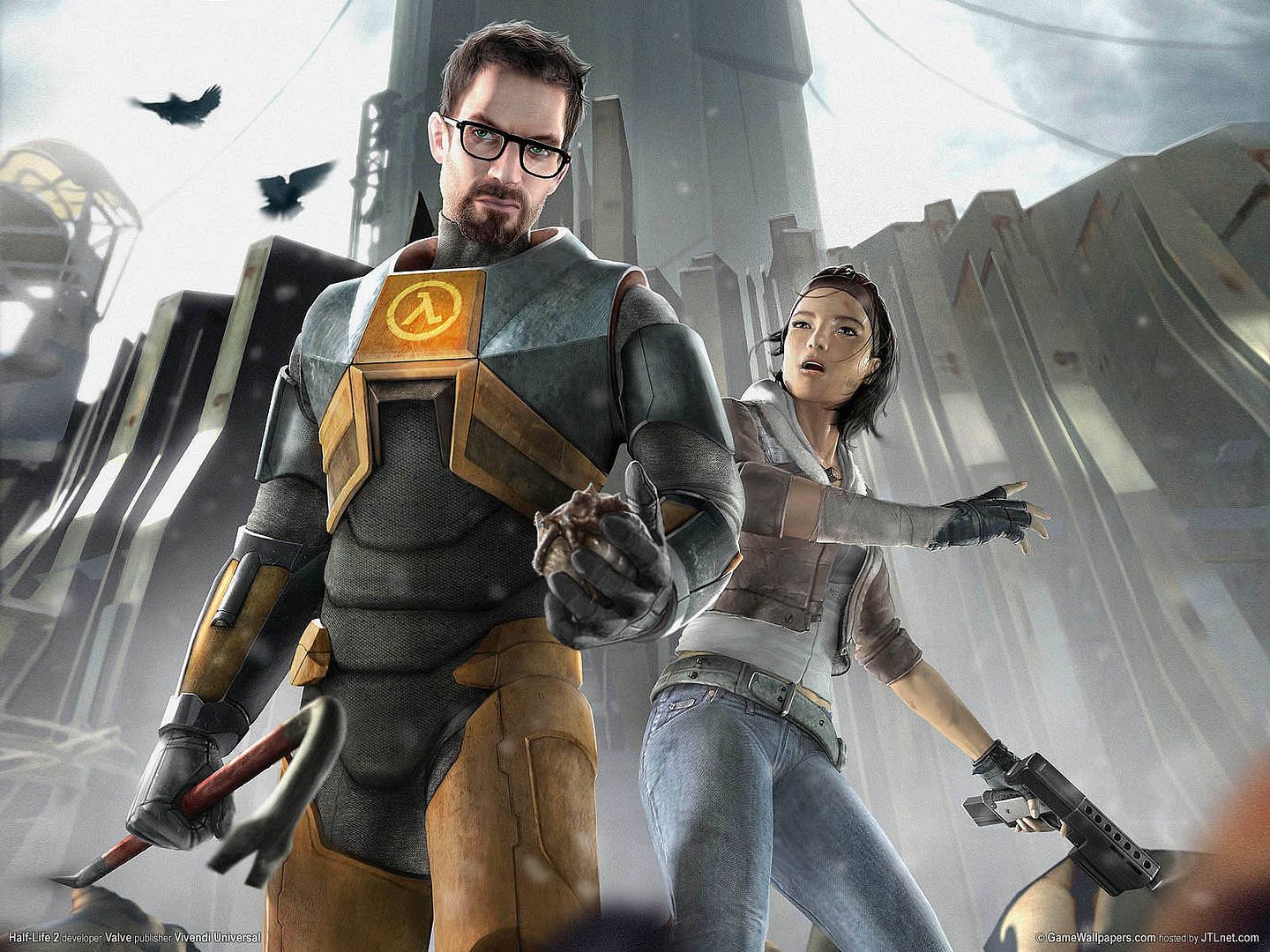 ---
#5
13 years ago
ummm Scotth I think you want a bit too much not everyone has dual core CPUs or that physics card you know?
---
#6
13 years ago
Videoslaveummm Scotth I think you want a bit too much not everyone has dual core CPUs or that physics card you know?
Well, Actually I only have a single core AMD 64 +3200 2.0GHZ, GeForce XFX 6800XT 256mb AGP 8x, 1GiG ram. I don't have anything super fancy..but maybe in a year from now I will :p. Becide's with Windows Vista supported DX.10 GPU's will enable complex rendering like that, & I am confident that 3 years from now every one will gave good PC's that can handle it. Maybe the next full HL will have it, Also I think source can do that If Valve were to put it in...
---
#7
13 years ago
Yup were not going to be able to get all those physics that you suggested especially scince Source is optimsed from hell and back... But they could bump the Physics up a little. BTW: I got a Petuim 4 3.0 GHz, a gig of ram and a 7600 GT nutthing that great ethire but plays Source games like a champ :)
---
#8
13 years ago
Yes, if we could have in game what's on the concept art it would msot certainly look great. I also wouldn't mind Alyx having clothes textures as detailed as on the pic.
---
#9
13 years ago
I'd also like to see shadars 3.0, I'm guessing EP 2 only gose up to shadar 2.1(I could very well be wrong) I'm just guessing that becuase Half life 2 is an ATI game and many people still use X800's that don't have PS 3.0 support.
---
#10
13 years ago
To be honest VALVe games already look most belivable with their current shader model. Games wich went for extended use of SM3 feel like in world of plastic. VALVe already requires to have SM3 supporting cards to render HDR, so I don't see a problem with working them into the next games.
---