#2
10 years ago
The model is not on viewport. To set it on this open material editor, and open your texture. To the top left of the screen you should see a cube that says "show map in viewport" click on this. Click apply. Then go up to the next above, before the bitmap itself and do the same for it. The texture should appear. If not, right click model -> convert to -> editable mesh -> face select -> scroll down in the right bottom window or something and find material ID box. click select by material ID and enter 1. Once this is selected, go to modifiers- uv - uv map. Click uv map and click gizmo and the texture should then appear.
---
#3
10 years ago
a little bit off topic here but instead of making a new thread ill just ask here while were on the topic of 3ds. what sorts of files will it open?
---
#4
10 years ago
.... Just look at the file type list in the import button (if talking about meshes), max opens just about every image file I think.
---
#5
10 years ago
yup, it opens alot of files but it doesnt open what i want it to open
---
#7
10 years ago
i wanted it to open a .GR2. but i googled it and they only open on a specific program called granny2 3d
---
#8
10 years ago
Do some more googling, perhaps you can find an importer script for max which allows you to import .GR2
---
#9
10 years ago
Nvm. I learned a crapload of 3ds max over the weekend, and I got the textures to fit and I even rigged these models: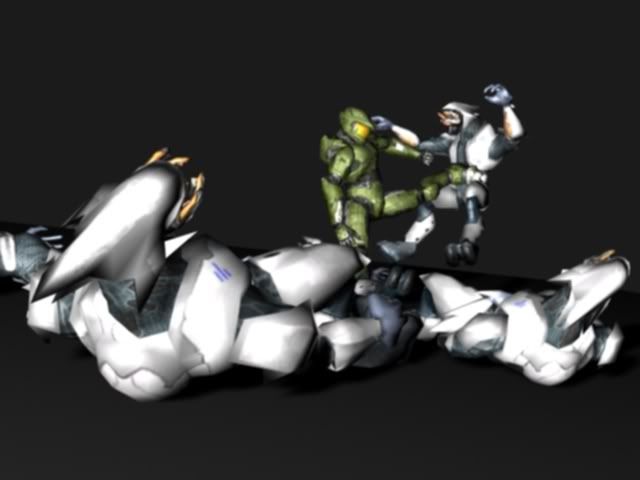 ---
#10
10 years ago
Masterchief's pose looks painful. You dislodged his hip!
---