#1
11 years ago
Hey guys, quick question.
Anyone know the max amount of tris Halo will work with per BSP?
---
#2
11 years ago
I have no idea. but you would be limited to what a uses PC could handle.
---
#3
11 years ago
Why, do you have something that you think will max it out?
---
#4
11 years ago
Testing some new workflow methods. Specifically, outputting a low-ish res mesh from World Machine 2, cleaning the model up in Max, then making it Halo-ready. Was just wondering how far I could go with terrain detailing.
Basically I want a portfolio that doesn't consist solely of CryEngine2 stuff, and as I absolutely hate working with Source and UE3, Halo seems like the way to go for adding some variety. :)
---
#5
11 years ago
I would suspect that the low standard for Crysis would be the high standard for Halo.. I'd just export it to tool, made or not, and debug it.
---
#6
11 years ago
Yeah, suppose that's the best idea really. Will report back with any results I get.
And btw, low standard for CE2 is like 500k tris per scene, and that's with occlusion integrated into scenery. =p
---
#7
11 years ago
Mission accomplished. :)
For anyone that cares, here are some renders from Max. Tonnes of optimisation to go yet, but hey, progress is progress. Currently sits at ~30k tris, hope to put it down closer to 15k, or at least 20k.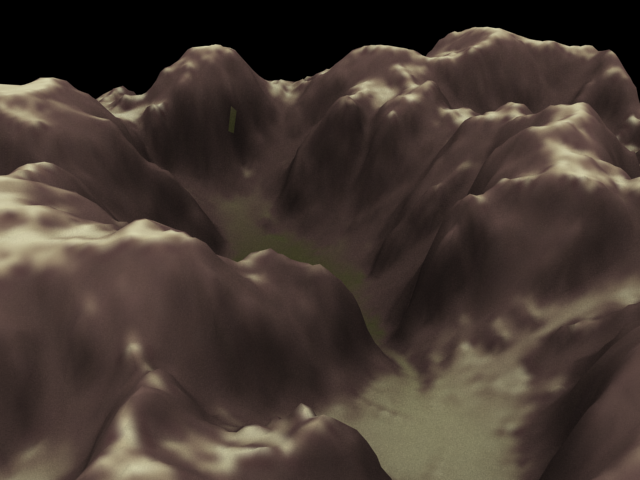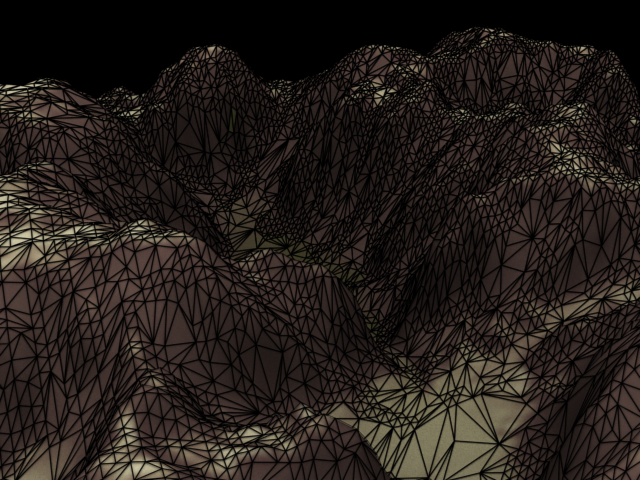 ---
#8
11 years ago
20k.... i know its terrain but i remember working with 300 tris being the limit with all the models i worked on for C&C generals. im glad my brother took over modeling before it got to complicated ;)
---
#9
11 years ago
You'd be suprised at how often fire in the dark methods work. So, tool hasn't bitched at you at all?
---
#10
11 years ago
Nope, the most annoying bit was exporting the bloody thing. Roll on processor upgrade.
Oh, and lightmapping. :/
---