#1
13 years ago
I hade an awsome weapons mod
GENERAL: This is a pretty simple mod. It's for those of us who like to go into a comabat situation prepared (aka armed to the teeth) The weapons changes are as follows: - Pistol fire selectable (Auto/semi auto) - Shotgun fire selectable (pump/semi auto) - .357 fires as fast as you can click - Shotgun primary fire reduced spread and more pellets. Secondary fire fires 50 pellets (instead of 16) - RPG fully auto, unlimited ammo. (fires seagulls) - laser turnoffable. ADDITIONS: - Full auto bow gun bolt launcher... - Flare gun (a bit buggy but fun) - Prop buster grenade (This is really useless but it works so i left it in. Basically it explodes on impact if it hits a prop... but not an NPC :/ ) - Basic bullet time - More blood - Sniper rifle (if you can find a model for it) - Some new sounds - Hmm, probably some other stuff I fogot. - Map "weaponstest_map" Just something i was using to test my shit. Might be useful if you plan to add in some models of your own. - Added map Combine Onslaught. Released by StiffyLS (chapter 16 or "map CombineOnslaught") NEW CONTROLS: F1 - impulse 101 F2 - Give flaregun F3 - Give boltgun F4 - Give PropBuster Grenade Q - Bullet time X - Change fire mode NOTE! If anyone actually reads the readme, more specifically the thanks section, please disregard the part where i mention AzH. I was going to remove it now that i am unbanned but cant be arsed to re upload it atm. Il do it tomorrow. Download it here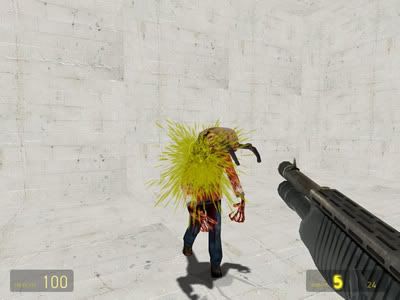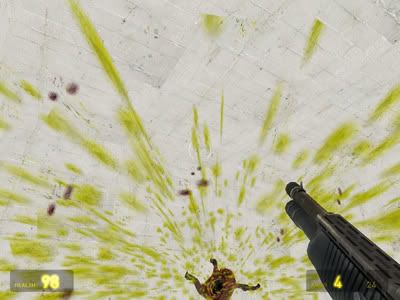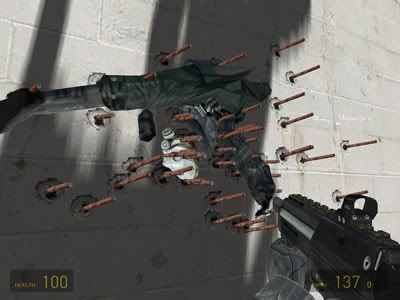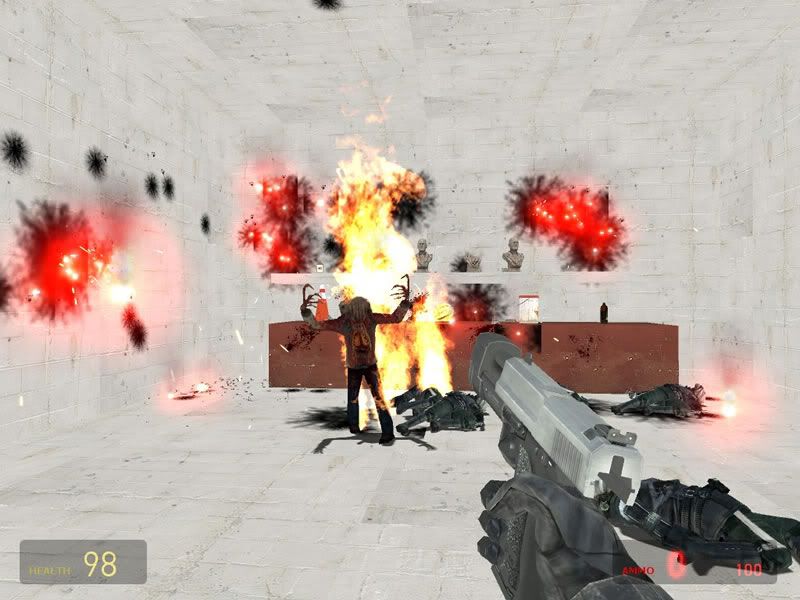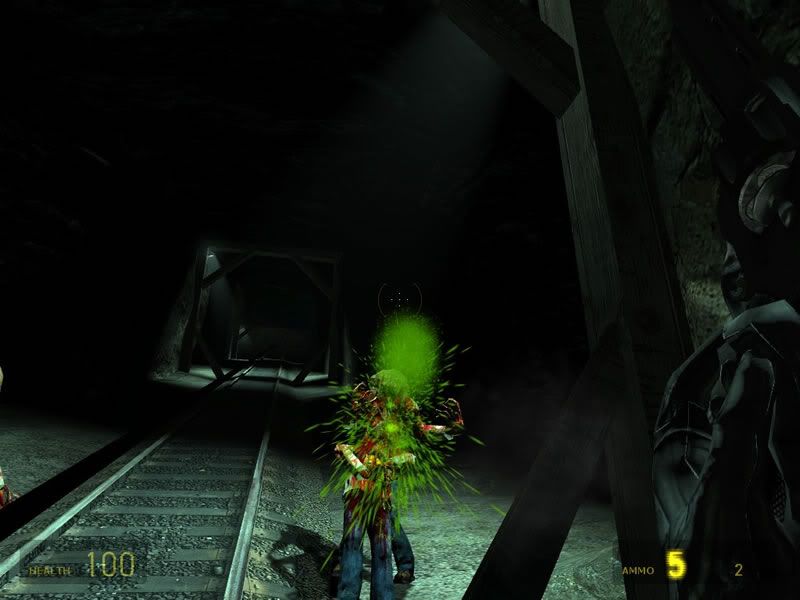 ---
#2
13 years ago
Very cool! You're good when you want to. Keep up the good work.
---
#3
13 years ago
I need some ideas. I dont really know what to do with the SMG. :/
Any ideas for an alternative fire mode or just a cool feature i might be able to add would be appreciated.
---
J-Dub'
What are these damn animals?
50 XP
#4
13 years ago
Looks cool, I might actually download it.
---
#5
13 years ago
Make it zoom and use it as a short-range sniper gun?
---
21st October 2004
0 Uploads
#6
13 years ago
#7
13 years ago
Not such a bad idea. I guess i could try making the firemode button switch to grenade and the secondary fire zoom... or something like that. Also make the grenade fire with no arc so you could snipe with it. :)
---
53,121 Posts
1,330 Threads
#9
13 years ago
very cool......i always wanted a "rambo" armed to the teeth mod.......and sure would like to see some more weapons
---
7th January 2005
0 Uploads
#10
13 years ago
The crossbow looks awsome Lol , This would be fun on DM , Probably be abit laggy mind you :P
---