#1
10 years ago
so I'm making a Zat'nika'tel gun From stargate sg1 as a replacement for the 9mm pistol on half life 1. For the most part it works, but when I fire it the zat is drawn down (as in you cant see it unless you continuously shooting) like when you rapid fire the zat goes up down up down until the clip is out. so how do I make it STAY on the screen at all times.
Also can some one tell me when the 9mm's .spr files are? I'm trying to make it have that electricity stream.
I'm also trying to replace the Grunts with Mandalorians (Boba Fett), or storm Troopers. But when I see them I can only see them from the waste up, their legs are in the ground. How do I fix that?
---
#2
10 years ago
no shots takin
During A shot
and after a shot in which it does not come back up.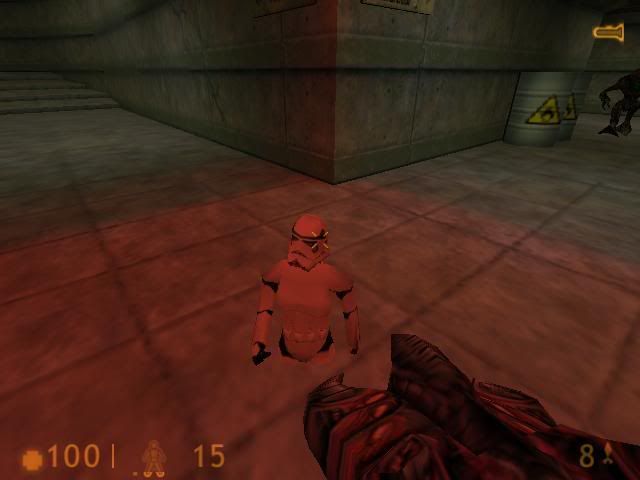 and the Stuck Grunt
---