26th March 2006
0 Uploads
#1
11 years ago
My world traveller achievement has become 6/6, but has decided not to give me the achievement. Any idea why?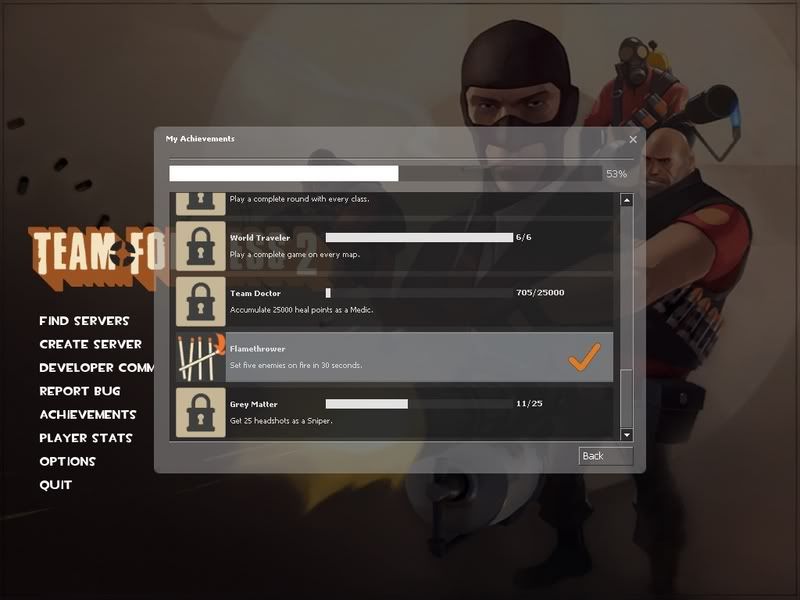 ---
#2
11 years ago
Have you played TF2 on a different computer (but still same account), if you have then play on it and see if the achievment is there.
---
26th March 2006
0 Uploads
#3
11 years ago
#4
11 years ago
I have the same problem on portal. Unfortanatly, I don't know what to do.
---