20th March 2007
0 Uploads
#1
11 years ago
So i've already posted in Shameless advertiser :D but it wont register it...so i'll try here. Really i just signed up here to advertise something... yeah i'm one of THOSE...
---
9th August 2003
0 Uploads
#2
11 years ago
The Shameless Advertiser does not add to the post count, if that's what you mean.
Take a look around the forums, you might change your mind ;)
---
12th February 2007
0 Uploads
#3
11 years ago
You know how hard it was for me to click this thread! welcome to the forums.
---
Sovereign002
VIP Member
Adeptus Moderatus We purge with chain and bolter
105,915 XP
#4
11 years ago
Well welcome anyway! As long as you don't spam the adverts in the other sections we're all happy :nodding:
---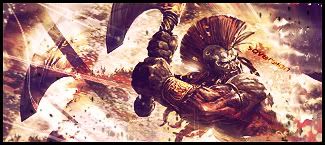 9th December 2003
0 Uploads
#5
11 years ago
ZOMG, he's one of them! Them!
We have a code red, code red! Battlestations! *alarm goes off*
Sure you don't want to hang around a little longer? :p
---
20th March 2007
0 Uploads
#6
11 years ago
It doesnt contribute...OH... Yeah I do like the look of filefront
---
#7
11 years ago
I hope you decide to stick around and not just advertise, because we "do things" to advertisers :devil:
---
Datarock
VIP Member
Resynchronizing with RealitySorry, You're Not a Winner
65,745 XP
18th April 2006
0 Uploads
#8
11 years ago
Welcome to the forum. Thats quite a user-name you have there.:p
---