#1
13 years ago
Wats up all...Im Dantes Inferno better known to most as D.I. Im a full time gamer, never back down from any challenge, I mainly play FPS and TPS but am open to all genres...OK well im kinda new here so wats up with all of ya
---
#2
13 years ago
Welcome!!! Please read our FAQ, have fun, make fun of Donutz and eat pie!!!
---
12th December 2006
0 Uploads
#3
13 years ago
Hello there! Welcome to FileFront Gaming Forums. Have fun around and enjoy your stay. Welcome aboard :cya:
---
Sovereign002
Advanced Member
Adeptus Moderatus We purge with chain and bolter
105,915 XP
#4
13 years ago
Heya Dantes! Welcome to one of the best gaming forums out here! Have a look at the FAQ and ask a Staff member if you have any questions.
---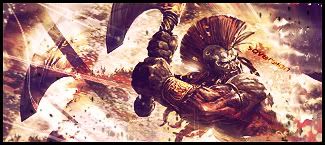 24th April 2007
0 Uploads
#5
13 years ago
Welcome to our forum mate, make sure to enjoy yourself here. :smokin:
---
#6
13 years ago
Eeeeeehhhhh!A new Member!!! Welcome.:eek:
---
WindowsVistaGeek19
Cum catapultae proscriptae, erunt tum soli proscript catapultas habebunt.
50 XP
10th November 2006
0 Uploads
#7
13 years ago
Welcome to the forums! Stay safe, explore around a bit, and don't do drugs!
---