#1
11 years ago
Hello, all. I'm Kathryn, but call me Kat. Flying lightbulbs are located there. *points* >.> Actually, to be honest, I'm new. Basically, I'm a lurker, and I'm a normal freak. Again, hello. =]
---
29th January 2007
0 Uploads
#2
11 years ago
hiya kathryn welcome to the fold :)
---
17th February 2007
0 Uploads
#3
11 years ago
Why hello there yung chap. Welcome to the forum that no one knows what were supposed to do.
---
53,117 Posts
1,329 Threads
#4
11 years ago
:Puzzled: I tried to install one of your light bulbs but it flew away. I DEMAND A REFUND!!!
Ahem, Welcome to the forums, please read our FAQ and have fuN!!
---
10th February 2004
0 Uploads
#5
11 years ago
There are also quite a few places to talk nonsense as well... Hulla Kathryn.
---
Sovereign002
VIP Member
Adeptus Moderatus We purge with chain and bolter
105,915 XP
#6
11 years ago
A new girl to join the forums? Excellent, make yourself at home and post as much as you like. :)
---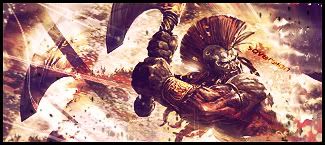 17th February 2007
0 Uploads
#7
11 years ago
19th November 2007
0 Uploads
#8
11 years ago