#1
11 years ago
my name is machino and i'm in a clan called [em] Extreme Malice. there's about 30 of us and we play several different games. we formed from playing quake 3. now most of us are playing Call of Duty 2. :beer:
---
Sovereign002
VIP Member
Adeptus Moderatus We purge with chain and bolter
105,915 XP
#2
11 years ago
hey Machino! You definatly reached the fight forum, we have all kinds of sub-sections for the popular games and an entire gaming department for all your gaming and member recruiting needs. So just read the FAQ and ask the moderators if you still have any questions.
---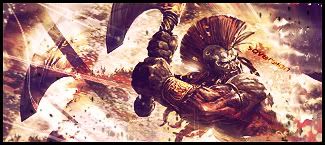 Datarock
VIP Member
Resynchronizing with RealitySorry, You're Not a Winner
65,745 XP
18th April 2006
0 Uploads
#3
11 years ago
#4
11 years ago
hey welcome to the forums! have fun posting
---
15th September 2004
0 Uploads
#5
11 years ago
Welcome to the forums machinoman. Enjoy your stay here and have fun.
---
9th December 2003
0 Uploads
#6
11 years ago
Hi there Macho. Be sure to come around again to the coolest forums ever. If you do also read our guidelines. :)
---