Sovereign002
VIP Member
Adeptus Moderatus We purge with chain and bolter
105,915 XP
#2
12 years ago
Hey m8 a,d welcome to one of the best international forums! So, you're a gamer huh? Well we have sections for all kinds of games as well as for gaming in general. What kind of games do you play by the way? Don't forget to read the FAQ (top left of the page) and ask the moderators if you have any questions.
---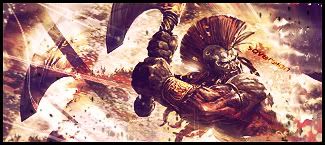 #3
12 years ago
Hello! I hope you'll have fun here and happy posting.:nodding:
---
#4
12 years ago
Welcome to the forums, enjoy your stay. You''ll love it here.
---
12th February 2007
0 Uploads
#5
12 years ago
Welcome, have fun and stay safe!
---
Datarock
VIP Member
Resynchronizing with RealitySorry, You're Not a Winner
65,745 XP
18th April 2006
0 Uploads
#6
12 years ago
Hello and welcome to the Filefront Gaming Forums. Enjoy your stay here.:)
---
#7
12 years ago
YAHHHHH!!!!!!!!!
Donutz is the only crazy man we have around here!!!
Dutch crazy man!!!...!!.1>!>1.
My purple is on the side of the moon with a cherry! :nodding:
:D Happy posting!
---
#8
12 years ago
So which crazy man is your name referring to. You can't just go signing up on any old forum and using a name like that. I mean who do you think you are? Going around like you own the place. Are you crazy? Huh? Have you ever thought about that? I mean there are lots of crazy people in this world, on this forum, in this topic. You have to be more specific matey otherwise your gonna make people twitch.
Oh, and welcome.
---
25th November 2003
0 Uploads
#9
12 years ago
9th December 2003
0 Uploads
#10
12 years ago
Welcome you crazy man, it was good of you to register here. :)
:sillyme:
---