#1
12 years ago
Hey everybody ;)
Im from denmark and I mostly do MOH(Spearhead) Mapping and Skinning..
See ya ;)
Mukle:naughty:
---
Sovereign002
VIP Member
Adeptus Moderatus We purge with chain and bolter
105,915 XP
#2
12 years ago
Hey, mukle and welcome to our forum society! We have multiple sub-sections, most of them for gamers so you'll find everything you need. Read the fAQ and ask the moderators if you have any questions.
---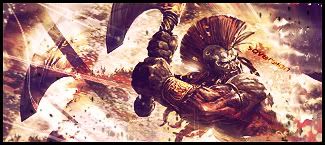 9th December 2003
0 Uploads
#3
12 years ago
An other Legoman! Welcome and have fun!
---
#4
12 years ago
Welcome to the forums!!!
Beware of the dutch donut!!!
---
#5
12 years ago
Ah, welcome, wish I could visit the home of Lego some day...
S.T.A.L.K.E.R.;3545349Beware of the dutch donut!!!
Too late... :lookaround:
---
20th February 2007
0 Uploads
#6
12 years ago