#1
12 years ago
I am really happy to have found this site. These forums are just great and that there is a lot of interesting information in here. :)
---
9th December 2003
0 Uploads
#2
12 years ago
Greetings! Nice to hear you like this place. If you have any questions just shoot. :)
---
#3
12 years ago
Remember to only shoot Donutz :D
Welcome to the forums and happy posting!!
---
Datarock
VIP Member
Resynchronizing with RealitySorry, You're Not a Winner
65,745 XP
18th April 2006
0 Uploads
#5
12 years ago
Hey there, welcome to the forum. Have a smashing time. :)
---
#6
12 years ago
Howdy PeterLaws ;) Welcome to FileFront Gaming Forums. Have a fantastic time, enjoy posting and don't forget to remain active! Be sure to read the FAQ when you have some free time. See you around.
---
Sovereign002
VIP Member
Adeptus Moderatus We purge with chain and bolter
105,915 XP
#7
12 years ago
Hey m8! Indeed this forum is the best I have ever seen, though the spam section is having a 'down-time'. Anyway enjoy your stay, good posting and stick around. i'm sure i'll see you arround :p
---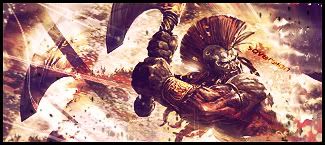 1st February 2007
0 Uploads
#8
12 years ago
Hi nice to meet you, I just joined a little while ago, but it seems great!
---
#9
12 years ago
hi! welcome to FF. hope to see you around
---