#1
12 years ago
Hello, Just so you know I'm Aussie (hopefully there are more Aussies on this forum) and live in Perth WA. Well thats 'bout all cya
---
9th December 2003
0 Uploads
#2
12 years ago
More then enough Assies and other people around here so you should do just fine. :) Welcome!
---
Datarock
VIP Member
Resynchronizing with RealitySorry, You're Not a Winner
65,745 XP
18th April 2006
0 Uploads
#3
12 years ago
Welcome to the forum Gaspar00, enjoy posting.:)
---
#4
12 years ago
Good'ay mate ;). Welcome to FileFront Gaming Forums. Have a fantastic time, enjoy your stay and happy posting. Be careful of this aussie ----->ANZACSAS<----- he's a known wanted around here.
*Runs*
---
#5
12 years ago
Yeah, we will take ANZACSAS dead or alive/dead...........there is a reward for his capture/death/abduction by aliens/or the safe return of his cow tipping handbook..... Ahem.....:lookaround:
Welcome to the forums and ignore teh crazy man.
---
Sovereign002
VIP Member
Adeptus Moderatus We purge with chain and bolter
105,915 XP
#6
12 years ago
Welcome m8 to the best international gaming forums. Don't forget to read the FAQ and ask the moderators if you have any questions. And as most have already said, we have a lot of Aussies here. If you see Anzacsas you should better run though.
---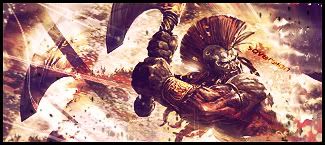 25th November 2003
0 Uploads
#7
12 years ago