#1
10 years ago
Hello~! This is Roger, the newbie from Taiwan, yesterday is the chinese lunar new year's day, Happy New Year to all~!:)
---
25th April 2007
0 Uploads
#2
10 years ago
Welcome dude, read the Rules/FAQ and have fun. Happy New Year to you too.
---
5th September 2004
0 Uploads
#3
10 years ago
Welcome! Isn't it year of the rat now?
---
16th October 2003
0 Uploads
#4
10 years ago
Roger, that...you're cleared for touchdown on the Pub runway....Proceed.:cool:
---
Speer
GF's Cheerios Expert
50 XP
16th January 2008
0 Uploads
#5
10 years ago
Welcome, have a good time and obey the rules.
---
#6
10 years ago
it is year of the rat i saw it in MandS you guys sound so...old OBEY THE RULES!! lol welcome
---
Sovereign002
VIP Member
Adeptus Moderatus We purge with chain and bolter
105,915 XP
#7
10 years ago
Cool to see someone from Taiwan, I hope you'll become an active member. ;)
Welcome, read the FAQ and if you have any questions feel free to PM me or any other Staff member.
---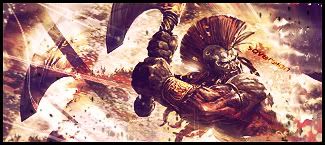 6th February 2007
0 Uploads
#9
10 years ago
welcome dude have fun :)
---