12th February 2008
0 Uploads
#1
11 years ago
Hello this is Marvel-Kid. I'm new to skinning and yes I'm the same Marvel-Kid as in JK3files if you where wondering...LOL. I'm currently in need of help with shaders.
---
#2
11 years ago
Welcome, but don't let me help you, my models never survived. :( *shudders*
---
#3
11 years ago
Welcome and enjoy the forums, I'm sure you'll find help, there's alot of skillful and helpful people for almost everything in here! And I'm not one of them! :wave:
---
16th October 2003
0 Uploads
#4
11 years ago
Well that's just marvelous....Fly on in...
---
#5
11 years ago
Welcome to the forums!!!
Please read the FAQ and have fuN!!
---
Sovereign002
VIP Member
Adeptus Moderatus We purge with chain and bolter
105,915 XP
#6
11 years ago
Welcome to GF!
Like Stalker said, read the FAQ and if you have any questions feel free to PM me.
---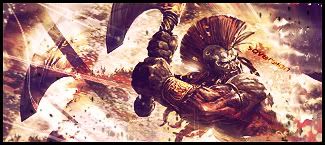 #8
11 years ago
Greetings M-Kid.
I'm more of a DC fan, but i'll not hold that against ya!
-MRG
---