#1
2 years ago
I'm Darkpsy!  I'm not too good with introductions, so I'll keep it short.
I play games nearly every day, and used to rely on GameFront for mods and such for the Half Life games.  I'm happy to see the community is thriving once again!
I'll definitely be around, so if you have any questions, feel free to ask!
---
Lindæl
Advanced Member
Mister Angry Rules Guy
242,962 XP
31st January 2010
0 Uploads
#2
2 years ago
Mods are how I found the place as well. For me, it was Knights of the Old Republic. Oddly enough, I was still playing that all the way up to 2012, almost 10 years after it released.
Welcome aboard!
---
#3
2 years ago
Welcome! I used to browse the site for Battle for Middle Earth mods until they roped me in to do some work instead :(
---
#4
2 years ago
I think I remember you
@Darkpsy  ⁠ - Did we not run Remix Forumz together at some point?
If so, here is a gif for you: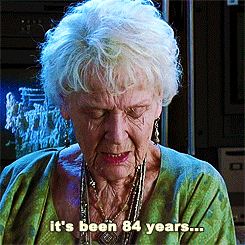 ---
Mikey - GameFront.com - Lead Developer