9th September 2005
0 Uploads
#1
11 years ago
Just thought i'd say hello to everyone,
I am a admin on the TrackMania Nations files, hope to get it back into shape, so i'm encouraging everyone to download Trackmania Nations its a free game!
http://trackmania.filefront.com/file/TrackMania_Nations_Free_Game;55772
And we want everyone to come make comments to keep us busy :naughty:
I've never really used the Filefront forums, but i think I shall start now :D
(not sure if i get a pretty thing under my name as i'm a staff member :p, guess ronnie is the guy to ask)
---
23rd April 2006
0 Uploads
#2
11 years ago
Hi welcome to Filefront forums and enjoy your stay
---
Sovereign002
VIP Member
Adeptus Moderatus We purge with chain and bolter
105,915 XP
#3
11 years ago
Well welcome AccursedAce! I'm sure you'll enjoy the forums, read the FAQ, but I guess that isn't the most important thing considering you're already a staffmemeber.
---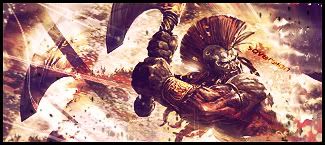 #4
11 years ago
Welcome AccursedAce :) Nice to have you on the team as Network Staff. I hope you can bring the site back into shape. Enjoy posting and stay active. If you want access to the Network Staff Forums, then pm Ronnie to change your usergroups. See you around :)
---
War Hawk
۞ www.thisisnotporn.com ۞
50 XP
27th January 2004
0 Uploads
#5
11 years ago
Hi Ace, nice to have you in the community. Hope to see you around :wave:
---
9th December 2003
0 Uploads
#6
11 years ago
ZOMG advertiser! Ban him! :donitz:
:p Welcome mate, for the network staff thingie poke Ronnie. Hope you manage to become active on the forums too.
---
Datarock
VIP Member
Resynchronizing with RealitySorry, You're Not a Winner
65,745 XP
18th April 2006
0 Uploads
#7
11 years ago
4th January 2006
0 Uploads
#9
11 years ago
roper34
All Hands Battlestations !!
50 XP
#10
11 years ago