#1
12 years ago
Hi I'm ManOfTeal and I am very pleased to be part of File Front. I post regularly on the G4tv feed and on GameStop's site. I look forward to discussing games with everybody.
---
#2
12 years ago
I am looking forward to meeting you on this forum, I hope you will be pleased with gaming community here. And I advice you that you should begin with is reading FAQ so there won't be any misunderstandings. One more thing: Welcome and make yourself at home.
---
#3
12 years ago
Welcome aboard, you'll find your spot around here easily. Have fun
---
#4
12 years ago
welcome to filefront man im new too
---
16th October 2003
0 Uploads
#5
12 years ago
Hey Teal, this is where Gamers Go...you found the right place.
---
#6
12 years ago
Welcome to the FileFront community :)
---
Sovereign002
Advanced Member
Adeptus Moderatus We purge with chain and bolter
105,915 XP
#7
12 years ago
Welcome to GF, the best gamingforum you'll ever find. ;)
Read the FAQ and PM me or any other Staff member if you have any questions.
---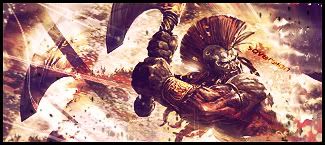 #8
12 years ago
FileFront > G4TV > Shit > Gamespot
You will learn to love us
Welcome
---
#9
12 years ago
Welcome... at least someone doesn't advertise here. < It makes no sense, yes?
---
#10
12 years ago
Hello and welcome to the forums. Enjoy your stay! :wave:
---