Sovereign002
Advanced Member
Adeptus Moderatus We purge with chain and bolter
105,915 XP
#2
13 years ago
Hey Cypher! Be sure to read the FAQ and just ask if you still have any questions.
Can you tell us a little about yourself? What're you're hobbies, where are you from, ...
---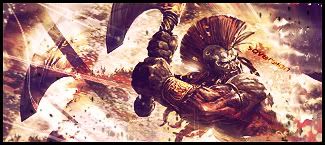 #3
13 years ago
hey cypher, welcome to the forum. Make sure, you read the FaQ! But i think you know what it contains. have fun!
---