#1
12 years ago
Hey everybody, I'm Celestial Frog. I'm 15 years old, and I'm a dude XD. I'm here at these forums because video games = awesomeness :P Since this is a video-gaming forum, I'll list my favorite games. They are in no real order- Shadow of the Colossus, Ico, The Devil May Cry Series, Gears of War, Warcraft III (and The Frozen Throne as well) and Counter-Strike/Half-Life. I hope I'll get to know you all during my stay.
---
9th December 2003
0 Uploads
#2
12 years ago
Welcome Celestial Frog, intresting name. I wouldn't come close to our French or French-Canadian member's though or they might set their teeth in your buttocks... :p j/k
Welcome aboard!
---
Sovereign002
VIP Member
Adeptus Moderatus We purge with chain and bolter
105,915 XP
#4
12 years ago
Hey and welcome to the forums m8. Don't forget to read the FAQ (top left of the page) and just ask the moderators if you have any questions.
---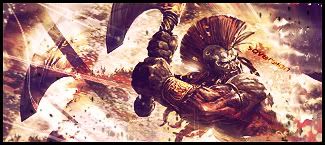 Datarock
VIP Member
Resynchronizing with RealitySorry, You're Not a Winner
65,745 XP
18th April 2006
0 Uploads
#6
12 years ago
#8
12 years ago
Welcome to the forums!!!
As donutz said, interesting name....
---