#1
10 years ago
My name is Paul, I am 15 years old (16 in next may :D) and I have played SOF 2 demo about 1.5 year. I made account in here cause I thought this is good place to meat people, get some advices or just chill out. There was my introduction pretty much :D
---
Sovereign002
VIP Member
Adeptus Moderatus We purge with chain and bolter
105,915 XP
#2
10 years ago
Welcome Breadman! You just stumbled on one of the best and largest forums you can find.
Feel yourself at home and read the FAQ (top left corner of the screen). So, what are you interested in besides SOF2?
(oh and, it's "meet", not "meat" =p)
---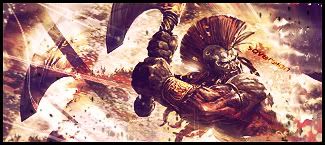 #3
10 years ago
Haha sorry about the "meat", I think I was too hungry for waiting pizza while wrote the post :D. I have played soccer, badminton and I got a dog wich is very good friend for me. He is listening me more than any other friend :D There was my interests pretty much, I like be outside.
---
5th September 2007
0 Uploads
#4
10 years ago
Sup Breadman?Welcome to the forums!:smokin:
---
53,102 Posts
1,328 Threads
#5
10 years ago
Welcome to the forums Breadman!!!
Please read our FAQ, have fun, eat pie, and post lots!!
---
2nd September 2007
0 Uploads
#6
10 years ago
Hi breadman remember :staff:
---
#7
10 years ago
Hello and welcome to the forums, Paul. Enjoy your stay.
---
24th April 2007
0 Uploads
#8
10 years ago
Hey mate, welcome to the forum, don't forget to meat all the regular members and get acquainted with each other. :nodding:
---
#9
10 years ago
Okay okay that's enough with my meat! I already said I was hungry :D:D
---
29th October 2007
0 Uploads
#10
10 years ago
Heeeeyyyyyaaa!!!!!!!!!!!!!!! have fun! i know i will
---