5th August 2004
0 Uploads
#2
11 years ago
Welcome to the forums Jack. Don't forget to read the FAQ, Hope you have fun and hope you love pie as everyone here loves it.
---
9th December 2003
0 Uploads
#3
11 years ago
Hello mate, I'm not new. Pleased to meet you!
---
Datarock
VIP Member
Resynchronizing with RealitySorry, You're Not a Winner
65,745 XP
18th April 2006
0 Uploads
#4
11 years ago
Hey there, welcome to GF. :)
---
Sovereign002
VIP Member
Adeptus Moderatus We purge with chain and bolter
105,915 XP
#5
11 years ago
Hey Jack :wave: Be sure to read the FAQ and ask the mods if you still have any questions. Can you tell us a little about yourself?
---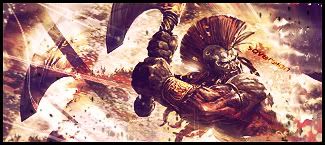 #6
11 years ago
Welcome to the forums!!!
I hope you have the fun shizzlez on da forums
---