#1
9 years ago
Hello , Just saying HIIII! Looks like a great forum for gamers. Speaking of gamers, I am a gamer from way back and love all kinds of games - board games, internet games, computer games, playstation - u name i play it! I am also a software developer and just built and released my own simple MMOG. Its all text but its a lot of fun. Trying to shape up a bit I started beginners Aikido last year but hurt my shoulder, its almost healed now and I cant wait to go back to Aikido classes. Live in Victoria BC canada - a beautiful city on the west coast of canada on vancouver isle . I keep changing what I play all the time, currently I am playing 1.) CIV 4 - pc game 2.) RISK - GODSTORM - super kwel board game 3.) MYGAME - of course... Well thats about it about me.. happy gaming cheers
---
#2
9 years ago
Welcome to the FileFront, Keith-man. Get it? Keith-man? ;) As you can see, I removed the link from your signature. Advertising other sites (except forums and small personal homepages) is not allowed. Yeah, our rules regarding advertising are pretty strict. Bummer. Be a good newbie and read our FAQ before further posting. If you have any questions, feel free to ask. See ya. :cool:
---
#3
9 years ago
Wow! Compared to some other introductions I have seen, this one is extremely eloborate! :lol: Anyway, welcome to the forums! I see you already met our munching Trekkie-witch-Jedi here. (bow to her, she's dangerous :eek: ) I you feel like changing your current games to KotOR 1, KotOR 2 and... no, there's no way I'm gonna say this... Call of Duty or whatever you like, feel free to do so! :D
Okay, see ya around! (a lot, okay?)
---
Sovereign002
VIP Member
Adeptus Moderatus We purge with chain and bolter
105,915 XP
#4
9 years ago
Welcome to GF, the best place for gamers and modders alike.
---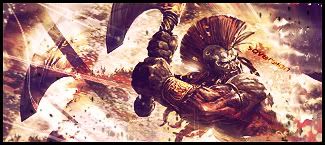 9th December 2003
0 Uploads
#5
9 years ago
Hey there, welcome to Gaming Forums, I hope you enjoy discussing games and general topics! ;)
---
14th August 2008
0 Uploads
#6
9 years ago
Hello there and welcome to FileFront. Enjoy your stay.
---
Formerly known as Graeme and Arld.
#7
9 years ago
Welcome Keithman!!!!
Enjoy your time on the forums!!!
---
#8
9 years ago
Its not only a good forum for gamers its a GREAT forum for gamers! :) Yeah, you should have fun here if your a gamer. See ya around. ;)
---
#9
9 years ago
Hey there. Welcome to the FF Forums! Yeah, this is a great forum for gamers. :nodding: Enjoy your stay and I'll see you around. ;)
---
15th September 2004
0 Uploads
#10
9 years ago
I see you like games. Do you enjoy mind games? :evilgrin:
Enjoy your stay.
---