#1
13 years ago
Hello World. I have been away from the world of forums for quite some time and now I am excited to be back. I have read through the posts here and it seems to be a pretty amazing place filled with great people. I hope to post with all of you. Thank you for the opportunity to join your community.
---
Sovereign002
Advanced Member
Adeptus Moderatus We purge with chain and bolter
105,915 XP
#2
13 years ago
Well, Apostle it's good to have you on board. Be sure to read the FAQ and ask the mods if you have any more questions, before you go posting. Enjoy this place, you look like you'll make a fine member.
---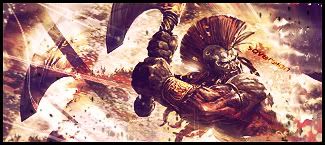 #3
13 years ago
Howdy! Welcome to the forum..... we have a wide assortment of cheesecakes and waffles! Don't forget the pie!
Anyway, do read the FAQ and the rules, and enjoy!
---
#4
13 years ago
Hello. Another member to the ever-growing FF family...:D
---
#5
13 years ago
Hello Matey welcome back to the world of the online! :) Sure Youll get stuck in to some sharp convos
---
#6
13 years ago
Welcome to GF, mate! Yeah, the spam forum is where it all happens - enjoy!
---