#1
9 years ago
hello everyone my names smokey, im kinda new to COD4 i guess. just dropping by to say hi. hope to see u guys in the server.
---
#2
9 years ago
Welcome to the Forums Smokey. ;) Remember to read the Rules in the FAQ than feel free to check out the CoD4 Section in the forums. Have fun and enjoy your stay! :)
---
15th September 2004
0 Uploads
#3
9 years ago
Hi. This is a smoke-free forum, but welcome anyway.
Enjoy your stay here and have fun.
---
#4
9 years ago
Greetings and welcome aboard. I don't play Call of Duty (any of them), so that rules me out. That doesn't mean we can't get along, right? In either case, read our FAQ, learn our rules and have a nice day. :don:
---
15th September 2004
0 Uploads
#5
9 years ago
I've played all of them except 5 and beat 1, 2, and 4. Beat 2 on Veteran, but only for the 360 achievement.
It's strange that in the history of the franchise, they never did a Normady D-day recreation. Guess they were trying to be different.
---
53,121 Posts
1,330 Threads
#6
9 years ago
Welcome Smokey!!!
I like most of the Call of Duty games, though CoD 1 and the UO expansion are my favorite
---
#7
9 years ago
Hi and Welcome! Glad to have you Smokey. Hope you enjoy the forums and you stay!
---
9th December 2003
0 Uploads
#8
9 years ago
Remember kids, don't play with fire! =p
I wish you a pleasant stay Smokey! :)
---
Sovereign002
VIP Member
Adeptus Moderatus We purge with chain and bolter
105,915 XP
#9
9 years ago
As long as you remember the whole forum isn't about CoD you should do fine. :)
Welcome to GF, any real gamer should feel right at home here.
---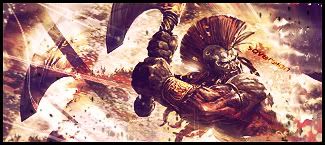 14th August 2008
0 Uploads
#10
9 years ago
Hello there and welcome to the FileFront gaming forums. Enjoy!
---
Formerly known as Graeme and Arld.