#1
11 years ago
Hey! I'm Jetfreak and I'm new here on Filefront! I'm pretty much a normal guy, playing games, modding and hanging out with friends, you know.....
---
Sovereign002
VIP Member
Adeptus Moderatus We purge with chain and bolter
105,915 XP
#2
11 years ago
Hey Jetfreak! And welcome to these great forums. :nodding: Be sure to read the FAQ and ask the moderators if you still have any questions. I see you're a star trek fan so don't forget to check the starbase 42 section, in the entertainment forum. Have fun and don't be a one time poster!
---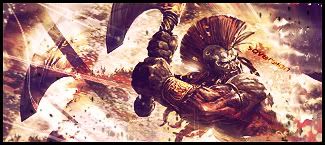 #3
11 years ago
Sure, Sovereign! Heading there right now
---
#4
11 years ago
Hello and welcome to the forums. Enjoy your stay. Im just a normal guy myself. :)
---
9th December 2003
0 Uploads
#5
11 years ago
Welcome to GamingForums, I used to be quite normal (for a Dutch guy) too... untill I registered here. :(
:sillyme:
---
#6
11 years ago
Welcome to the forums!!!
Read the FAQ and have fun!
---
#7
11 years ago
Hi dude , welcome/
---
#8
11 years ago
Don't trip on the shoes in the hall.. Spam forum down and to the right. Welcome in :naughty:
---