#1
12 years ago
Hey there i'm new to this and my name is Jimmy... I Would like to start with my hobies, i love WoW and used to play Runescape. But i regret my self for that. I Love Football. I Like medieval stuff. Like going to the Reinascance Fair....lol... Thats Me.:cool:
---
#2
12 years ago
Welcome, Tear Fall. Yea isn't WoW brilliant! Remember to read the forum FAQ and have fun here
---
#3
12 years ago
Welcome to GamingForums..
For GamingForums relates questions ask the GamingForums Staff
For FileFront Network related questions ask the Network Staff
For FileFront.com questions ask the FileFront Management
Have a nice day and a good time on the forums ;)
---
Sovereign002
VIP Member
Adeptus Moderatus We purge with chain and bolter
105,915 XP
#4
12 years ago
In other words, if you have a question just ask the staff, the guys with the colored names. And be sure to read the FAQ. Good to see you've stopped playing Runescape ;)
---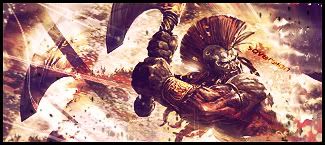 #6
12 years ago
Welcome to the forums, have fun! We at GF love the default font, so please. :P
---