#1
13 years ago
Hi to every one here been reading the forums for a while and wanted to join in on the action.
my nick is rookiebombtech and im a student in birmingham, uk at college doing my a levels. studing maths, physics and computing love to play games and hang out with mates etc etc drink etc
hope to speak to u all on here
---
#2
13 years ago
Hey, man. :cya:
Birmingham is a nice place, been there once or twice. What sort of games do you like?
---
Sovereign002
Advanced Member
Adeptus Moderatus We purge with chain and bolter
105,915 XP
#3
13 years ago
Hey m8, and welcome to GF. Read the FAQ and just ask any Staff member if you have a question.
---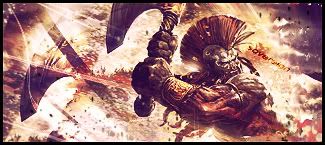 #4
13 years ago
i like to play mostly fps's but the odd rts is gd to mostly into the xbox360 but hoping as i learn more to do with programming i may end up coming back to pc for the mod ability
---
#5
13 years ago
rookiebombtech;4052109hoping as i learn more to do with programming
Sweet, I'm planning to go down the programming path too. Are you doing a course in it, or is it just a hobby?
And are there any good employment oppurtunities in Birmingham for programmers?
---
#6
13 years ago
wicked at the moment im at college studying hoping to take programming at university. there are oppurtunities here but ill go where the work is.
i can program in vb6 mainly along with html(even thought thats scripting) and some basics in c++ and c#
---
#7
13 years ago
Hey dude, welcome to the forums.
A fellow computing student, and one with a similar username no less!
---
#9
13 years ago
I'm at University studying Software Engineering.
---
#10
13 years ago
Welcome to the forums!!!! Have fuN and eat teh pie!
---