#1
10 years ago
Hello, I'm new here :nodding:
Looking forward to getting to know some of you. And sharing knowledge :P
---
#2
10 years ago
Greetings! Welcome to the FileFront! We were all new at some point , so no worries there. :) Knowlegdeable people who are willing to share their knowledge are always appreciated , so you`ll fit in here just fine. Please read FAQ and Rules before further posting. You will find usefull informations there. When you`re done , go and have fun! :cool:
---
Sovereign002
VIP Member
Adeptus Moderatus We purge with chain and bolter
105,915 XP
#3
10 years ago
Welcome to GF! If you have any questions regarding the forums or the rules, feel free to PM me or any other Staff member.
Speaking of sharing knowledge, where are you from and what are your interests? =p
---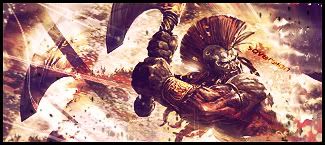 #4
10 years ago
Welcome!!!
By your name I can tell you may have an interest in Anime, so be sure to check out our Anime/Manga section in the Entertainment forum!!!
---
#5
10 years ago
Intersting username. Love it!
Welcome to FF!
---
#7
10 years ago
Looking forward to getting to know you better! Be welcome! Have fun and obey the rules!
---
[center]
 "I'm an amateur policeman and leisure time surgeon." Sounds insane? Welcome to the pain of historians and archaeolog