#2
12 years ago
Welcome!!!
Please read our FAQ/Rules and have fuN!
---
#3
12 years ago
Welcome and enjoy your stay at filefront communities, we promote wild behavior and, well, ....uh,... nevermind. Just remember the rules and have fun. Don't let me scare you either, I just didn't know what to say.:clueless:
Don't forget to check out the Graphics department for a signature or avatar.
---
Sovereign002
Advanced Member
Adeptus Moderatus We purge with chain and bolter
105,915 XP
#5
12 years ago
Welcome to GF!
What are your interests mate?
---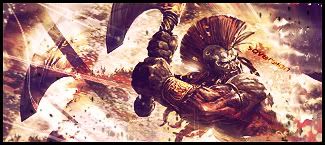 #8
12 years ago
Welcome, enjoy the forums! :wave:
---
16th October 2003
0 Uploads
#10
12 years ago
Sorry I didn't greet you yesterday but it's good to have you...Take a look around and see if like anything.
---