#1
11 years ago
Hi, my name is OmegaCal. If anyone is wondering what I'm "good" at in modding, I guess it would be XML editing.
---
#2
11 years ago
Welcome to the FileFront, Cal. You don't mind if I call you Cal, do you? So, what brings you here? Do you need help with something? Willing to provide help to others? Interested in some general discussions? Or you just prefer to spam? Whatever it is, we have it all. Read our FAQ, learn the rules, pick your favorite forum and post away. If you have any questions, feel free to ask. Have a nice day. :don:
---
#3
11 years ago
Cal is fine by me. I joined Filefront to mainly get help on modding. :lol:
---
#5
11 years ago
Welcome new one! :) So your a modder? Cool, I am too. What game(s) do you mod? Anyway, whatever it is there will probably be a separate forum for that game so be sure to check it out. ;)
---
9th December 2003
0 Uploads
#6
11 years ago
Hello Omega, have fun lurking and posting in the modding forums, but feel free to post in one of our other forums aswell. You'll enjoy it! :) If not.... :spank:
---
Sovereign002
Advanced Member
Adeptus Moderatus We purge with chain and bolter
105,915 XP
#7
11 years ago
Modding? They still do that these days? Wow...
Okay, that wasn't very convincing. >.>
Welcome to GF, what games are you into? Hope you'll have fun in some of our boards.
---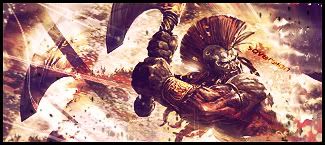 #8
11 years ago
Welcome!!!
Don't listen to Sovereign002, he is as insane as Sovereign001
---
15th September 2004
0 Uploads
#9
11 years ago
Hello Last Cal. Where's AlphaCal[/lamejoke]
I'll do a better joke if you want me to.
Enjoy your stay.
---
#10
11 years ago
Hahahaha, thanks everyone. Frogot to go on for 3 days since I was doing other things.......... As for games, I play EaW, FoC, Battlefield 2142, 2, Star Wars: Knights of the Old Republic, Republic Commando (Don't usually go on this one, only if I'm bored and need some first person action). I played Civilization IV Gold, and Civilization Beyond the sword. There are a few more games, but I can't really name them off the top of my head. Oh, as for modding, I'm currently doing EaW. I can so far edit the sound (Ex. The menu song), edit ship/troop values (I just want to work on the price for now, slowly learning how to do this and that.) and I guess that's it. If I was crazy enough, I would replace some of the movie scenes in KOTOR (1) with other movie clips, but I'd rather just mod EaW for now.
---