#1
11 years ago
Hi all i came here because i like gaming and i need a few good gamers and graphics dudez for my site :P so anyway hihi
---
9th December 2003
0 Uploads
#2
11 years ago
Welcome to GamingForums mate. Enjoy your stay and read the FAQ (we have a policy on Warez etc.). Have fun!
---
#3
11 years ago
Welcome to the forums!!! Please have fun, eat pie, and do stuff!
---
Sovereign002
VIP Member
Adeptus Moderatus We purge with chain and bolter
105,915 XP
#4
11 years ago
Hey and welcome to the forums! Don't spam that many Hi's and you'll be fine :nodding:
---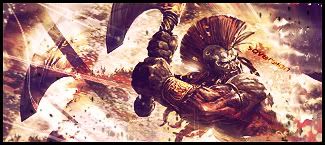 16th March 2004
0 Uploads
#5
11 years ago
Don't eat pie each a peach! Anyways Welcome to the fourms!
---
[color=#000000][size=2][b][i]Heralds of the coming doom, Like the cry of the Raven, we are drawn, This oath of war and vengeance, On a blade of exalted iron sworn, With blood anointed swords
#6
11 years ago
Hi, welcome to the forums and dont eat a peach, eat an apple, they're better! Enjoy your stay.
---