#1
13 years ago
Hey this is my first post hope to find good answers to my query
---
Sovereign002
Advanced Member
Adeptus Moderatus We purge with chain and bolter
105,915 XP
#2
13 years ago
And what query would that be?
Welcome to GF and have a nice stay, beware of the spam forum. Many have entered and few have returned. Be sure to read the FAQ and you'll be pretty much set.
---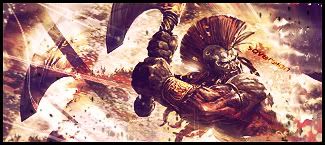 #3
13 years ago
Welcome!! And heed Sovereign002's warning. It's frightening in there! Enjoy! :)
---
#4
13 years ago
Welcome to the Forums! And do listen to the two above me, they are quite correct. ;) Scary forums here.. Enjoy & MTFBWY!
---