30th March 2006
0 Uploads
#1
12 years ago
I'm new to the site and just felt like stopping in to say Hi.
---
Sovereign002
VIP Member
Adeptus Moderatus We purge with chain and bolter
105,915 XP
#2
12 years ago
Best place to make you first post m8! Any way you'll know how the forum works soon enough, just read the FAQ and if you got any questions ask the moderators.
---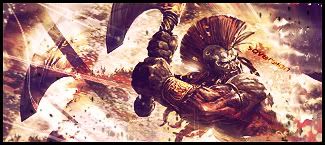 53,121 Posts
1,330 Threads
#3
12 years ago
welcome to the forums and happy posting!!!!!!! read the FAQ and have fun!!
---
#4
12 years ago
Eat pie too. Welcome live and post long! :)
---
9th December 2003
0 Uploads
#5
12 years ago
Well you better stick around then, you know you want to! I wish you a pleasant stay on these forums. :)
---