#1
13 years ago
It has been a while since I have been on here. I have been working on a few hobby websites of my own, about classic mustangs and the classic Nintendo. Hope to hear from everyone!
---
#2
13 years ago
Hey man, enjoy GF! Make sure you check out the Babe forum!
---
#3
13 years ago
Welcome to the forums!!!! A mustang fan, my dream car would be a 1969 Shelby GT500...
Anyway, read the FAQ and have fuN!
---
Datarock
Advanced Member
Resynchronizing with RealitySorry, You're Not a Winner
65,745 XP
18th April 2006
0 Uploads
#4
13 years ago
Welcome to the forums. Enjoy posting!!
---
9th December 2003
0 Uploads
#5
13 years ago
Well be sure to stick around this time! You know you want to, have to, will! :evilgrin:
---
#6
13 years ago
hey there! welcome to the forums. hope you re-enjoy your stay :)
---
Sovereign002
Advanced Member
Adeptus Moderatus We purge with chain and bolter
105,915 XP
#7
13 years ago
Hey m8 and welcome back to the greatest international forums of the interweb! Enjoy your stay, good posting and try to stick around longer this time.
---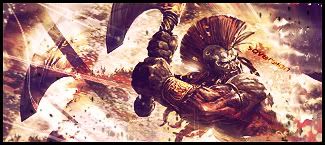 15th September 2004
0 Uploads
#8
13 years ago
How long has it been. Hopefully not too long :p.
Anyway, enjoy your stay here and have fun.
You know, I still have an old Nintendo and some games lying around somewhere in our storage shop.
---
25th November 2003
0 Uploads
#9
13 years ago