#1
11 years ago
I just joined the forums after playing on the server for over a week straight and finally took a second to read all the messages the server puts up during TF2. My gamer tag is Cl3av3nd St3am3r, usually engineer/grenadier on 2fort and soldier/medic on most other maps. I try to just play in a respectful team manner and would love to be able to add the clan tag to my name. I do enjoy the game and your server makes it that much better. Thanks for listening to me for a minute.
---
#2
11 years ago
Hi welcome to the GF remember :staff:
---
#3
11 years ago
hello m8, enjoy your stay here!
---
Sovereign002
VIP Member
Adeptus Moderatus We purge with chain and bolter
105,915 XP
#4
11 years ago
Welcome to GF, Reaver!
So you play Team Fortress 2? Well, you'll find out that we host servers for a whole bunch of games, check out the forums and enjoy m8.
---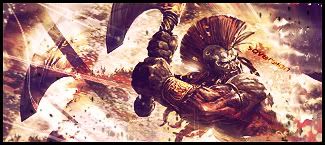 #5
11 years ago
welcome and have fun !!!
---
#6
11 years ago
Welcome to the forums!!!! Please enjoy your stay!
---