#2
12 years ago
hay proggie welcome to the forums have fun and don't forget to read the FAQ in the top left hand corner
---
#3
12 years ago
Welcome to the forums!!!
Read the FAQ and have fuN!!!
---
15th September 2006
0 Uploads
#4
12 years ago
9th December 2003
0 Uploads
#5
12 years ago
Welcome, some more details about who you are would be nice though. ;) Enjoy your stay!
---
#6
12 years ago
Well I am the Public Relations Rep for a Modification team called LANclan. I came to your forum to hopefully give your members a first hand look at the mod we are working on. I hope you don't mind me stopping by once in awhile to give you and your members updates on our progress. Also once we are ready for a public release If you would like I would give your members the option to either download the mod from -URL removed- or i can post a download in your archives... Well thanks for the kind greetings from you all.. I hope i can be a vital asset to your community Sincerely, Rob Romas PrOgGiE@lanclan.com Lanclan Public Relations -URL removed- -URL removed-
---
#7
12 years ago
Hey welcome to GF. Just one thing to be aware of, you shouldnt advertise your site unless its in the Shameless Advertiser. ;)
---
#8
12 years ago
welcome to the file front gaming forums enjoy your stay;)
---
Sovereign002
VIP Member
Adeptus Moderatus We purge with chain and bolter
105,915 XP
#9
12 years ago
welcome to the forums m8, just check the ganeral gaming section, or one of the specified games sections on the home page. I'm sure you'll be able to explain your mods there.
---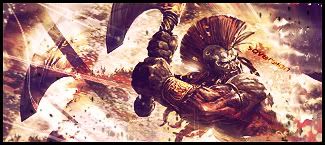 Datarock
VIP Member
Resynchronizing with RealitySorry, You're Not a Winner
65,745 XP
18th April 2006
0 Uploads
#10
12 years ago
Hello and welcome. :wave:
---