#1
9 years ago
[COLOR=purple]Hi, Kairu is my name, and well my game? Well games! I am the President of the Video Game Club at my school. I may seem like a "[COLOR=lime]flamboyant[/COLOR]" type of guy, quite a bit actually, but I am not. So if I say anything creepy, it's completely normal, for me anyways. I like almost every Star Wars game. YOu can find me playing both "Empire at Wars" and "Battlefront II". I like to download a crap load of custom things like mods, and maps, and blah blah blah. I have been told that I have a great sense of humour, though I find it hard to be funny over the Internet. But yea, I am slowly learning XML and am not very good at it. I have a DAT editor and am still trying to get a good comprehension of it. I don't have 3ds Max, :cry:so yea. But nice to meet you guys.[/COLOR]
---
#2
9 years ago
I like you already! =p Welcome to the FileFront. Creepy, you say, eh? Obviously, you never met me. :naughty: And funny, huh? Excellent! We'll get along just fine. I also like Star Wars games. My favorites are Dark Forces 2: Jedi Knight (very old game) and Republic Commando. Anyway, take some time to read forum FAQ and Rules before you continue with posting. Don't hesitate to PM me if you have something to ask about anything. Now if you'll excuse me, I have some whipping to do in the Spam forum. :D See you around. :cool:
---
20th April 2007
0 Uploads
#3
9 years ago
"flamboyant" really describes you, I can see it already. WeLcOMe to the SItE
---
#4
9 years ago
Good...we don't have enough bards around with colorful words and none of those is modest like you. Welcome to FF, I wish nice experience to you.
---
#5
9 years ago
[COLOR=magenta]Aww, thanks guys, I am assuming you guys are dudes. But yes, when I am consciously aware of what I am actually typing, I use color; other times I just don't use it, and I have been to known edit my post to just add color. I also forgeteded to say that I like to write stuff (and I am the process of a novel); and so in turn, I am a grammah and spellin nazi, and just now you are thinking that I am being a kind of double-standardizing that statement, but I am cool and I can get away with it, and I don't care what some *ahem* people say. I can also get a bit moody and bipolar-like at times, my mood is greatly affected by music and people/society. I also like to crave for attention. (ATTENTION FREAK! *taking someone else's hand and point it at me*). I think I will post the hook to my story here on these forums. I think I also forgot to mention that I am the biggest hardcore Zelda fan at my school as well as one of the biggest fans of Kingdom Hearts too. (I know so much about Zelda at meh school, that I could be considered as the Old Man.) I like most music, Prince's "Kiss" was just playing and now Rehab's "Bartender". So yea I also ramble a lot, and I honestly try not to. I also rant a lot--- *now trailing into La-La Land*[/COLOR] ~~To Tricorder~~ I am by far the King of Random and Creepy at my school, and Holy crap I'm a senior next year! O.O' What will I do when I am gone?! What are they going to do without me?
---
16th March 2008
0 Uploads
#6
9 years ago
:wave: I love you.
---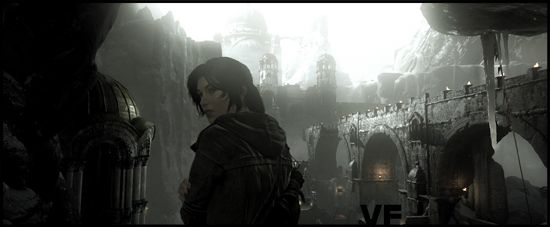 #7
9 years ago
[COLOR=orange]Lol, nice to meet you too!! May I ask why?[/COLOR]
---
15th September 2004
0 Uploads
#8
9 years ago
Don't ask. We'll all a big, fat, happy community who loves newcomers that aren't advert bots =p. By the way, I like your name. Kairuuuuuuuuuuuuuuuuuu!
Enjoy your stay here and have fun.
---
#9
9 years ago
[COLOR=lime]I'm curious person, and very inquisative person. And also Kairu is Japanese for Kyle. So yas know. :naughty:[/COLOR] Also, where should I post something like my story?
---
15th September 2004
0 Uploads
#10
9 years ago
Kairu is Japanese for Kyle? Awesome.
And you don't have to post a story. Some do, but it's not necessary.
If you do want to, I guess you would post it in here or General Discussion.
---