#1
11 years ago
[COLOR=Red]Howdy gents,[/COLOR] [COLOR=Red]I'm Moby. I'm looking for a clan to join. I prefer a clan with more mature folks. A clan full of young kids yelling MF this and MF that does not impress an ol fart like me. I'm willing to participate, donate financially, and play often. Depending on time frame I may be able to attend meetings if there is any.[/COLOR] [COLOR=Red]I've been playing BFV for years but just got Arsenal. Would really prefer arsenal clan. I need to know what the latest patches are. I've been into Flight Sims for the last year and haven't kept up to date.[/COLOR] [COLOR=Red]Hope to hear from a group of guys that like blood[/COLOR]
---
#2
11 years ago
Good day to you, Sir. :don: Welcome to the FileFront. Introduction forum is not the best place to look for clans, so you may wanna check out our clan recruitment forum to see the clans who are looking for members. Also, every game forum has it's own clan subforum where people advertise their clans, so feel free to look in there too. Read our FAQ before further posting, please. You'll find forum rules, guidelines and other useful stuff in there. If you have any questions, feel free to ask. Have a nice day. :don:
---
#3
11 years ago
Welcome to the Forums Moby! Hope you find your bloody clan. Be sure to check out the game specific forums as well. See ya around. ;)
---
Sovereign002
Advanced Member
Adeptus Moderatus We purge with chain and bolter
105,915 XP
#4
11 years ago
As Tricorder pointed out, the Recruit for Your Clan section is a good place to start looking. Alternatively, you can check the sub-forum of the game(s) you're interested in and look at the clans there.
I'm in a clan myself, we play Bridge Commander, Dawn of War, ST: Legacy, L4D, UT and a couple of others. But it sounds like you don't play either of those, so. =p Welcome to GF.
---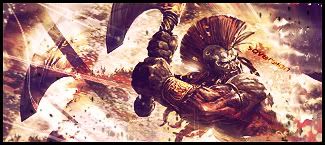 #5
11 years ago
Welcome!!!
Listen to Tricorder, she knows her stuff
---
9th December 2003
0 Uploads
#6
11 years ago
Welcome Moby, I guess your favourit color is red? ;) Ignore Stalker, he's just a little spammer.
---
15th September 2004
0 Uploads
#7
11 years ago
Killer Kyle is looking for red text of moderate size. Hey, you gave me some. Thanks!
Enjoy your stay.
---