#1
12 years ago
My name here is CyrusCambyses. A (real-life) friend of mine introduced me to moding swbf2 recently and I've been hooked since. I'm not sure if he has a profile here, but I think it would be under tuskenjedi. But enough rambling. I got my profile here a few days ago and, so far, everyone has been very helpful to me and I am glad to say I believe I may have helped someone myself :). Basically, I can't wait to get to know more people here and maybe pick up some moding skills! Thamks! I meant the typo
---
#2
12 years ago
Hi Cyrus. I like SWBF2 to. Hope you have a nice time here.
---
#3
12 years ago
Just to be sure, Star Wars: BattleFront 2, correct? Yeah, that's a pretty good game. Have fun, and keep up with the grammar, I love to see people that don't want to end up kidnapped by the Grammar Luftwaffe. Have fun modding, Cyrus. Your depressing servitor, Katt.
---
#4
12 years ago
Hey Cyrus, welcome to the forums! Hope you have fun. :D
---
Sovereign002
VIP Member
Adeptus Moderatus We purge with chain and bolter
105,915 XP
#5
12 years ago
Hey Cyrus! You seem like a helpful member and hat's something we always love to see on GF. Good to have you along, don't forget to read the FAQ and ask the mods if you have any questions.
---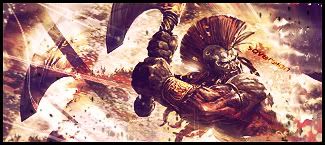 30th April 2006
0 Uploads
#6
12 years ago
Welcome to GF, stick around and have fun. :)
---
#7
12 years ago
Thanks for the welcome! I like to use grammer because I feel like I am speaking with disrespect to others*, let alone it being hard (for me) to understand. *I don't mind if people speak to me without it, I just mind when I do it
---
WindowsVistaGeek19
Cum catapultae proscriptae, erunt tum soli proscript catapultas habebunt.
50 XP
10th November 2006
0 Uploads
#8
12 years ago
Welcome to GF! I hope you enjoy yourself around GF and keep up the (mostly) correct grammar.
---