WindowsVistaGeek19
Cum catapultae proscriptae, erunt tum soli proscript catapultas habebunt.
50 XP
10th November 2006
0 Uploads
#11
11 years ago
Two donutz is the same as one donutz,
I would imagine that two would still be worse. =p Jk, but welcome to the forums! :wave:
---
Sovereign002
VIP Member
Adeptus Moderatus We purge with chain and bolter
105,915 XP
#12
11 years ago
I have a feeling the poor bugger is now wondering who the hell this Donutz fellow is.
He's out top poster and Super Mod, he's a bit crazy, loves tanks and prefers WW2 stuff above women, but we all love him...in a way.
Since you're a dutchy you'll love this thread: http://forums.filefront.com/spam-forum/221774-cool-dutch-club-492.html#post4036804
---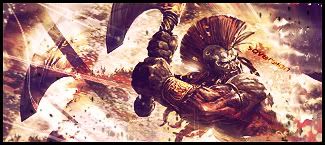 #13
11 years ago
Hahah yeah i did, thanks for clearing that out :)
---