#1
10 years ago
Hello all, My (nick)name is easkum and as you see I'm new to the forums. I live in Antwerp, Belgium. My occupations are photoshop and gaming. I also like to build websites and blogs. If you guys need any more information just ask, I'll see If I can get you an answer :D. With kind regards, easkum
---
53,117 Posts
1,329 Threads
#2
10 years ago
Welcome to the forums!!! Please take a gander at our FAQ and Rules, have fun, eat pie, and annoy Donutz!!!
---
30th December 2006
0 Uploads
#3
10 years ago
Hi, have fun, I see you share our hatred of Electronic Arts.
I haven't seen dontuz in a while is he well?
---
Sovereign002
VIP Member
Adeptus Moderatus We purge with chain and bolter
105,915 XP
#4
10 years ago
Easkum! You made it!
Welcome m8, enjoy the place, if you're into forums you'll love this one. We have an awesome Graphics department and lots of game sub-forums.
---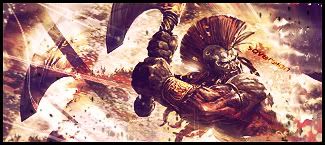 #5
10 years ago
aaah i see my dear friend easkum listened to my offer and finally joined the forum!
---
28th December 2005
0 Uploads
#6
10 years ago
Oh noes! Antwerp peoplez start invading the place! Yay to Brussels! *runs*
:wave:
---
#7
10 years ago
brussels? get lost! antwerp! splitsen!!!
---
5th September 2007
0 Uploads
#8
10 years ago
Hi waskum and welcome to FF.
---
#9
10 years ago
lion, its EASkum, not WASKum
---
Sovereign002
VIP Member
Adeptus Moderatus We purge with chain and bolter
105,915 XP
#10
10 years ago
Lionman is such a...gawd I can't even find a word fitting. And yes, we now have 4-5(?) active Belgians, three of which are from Antwerp. I'd say we're replacing the crazy dutch generation. Imagine that. =p
---