#1
12 years ago
Just registered today, lookin to network a bit... Be a geek in general.. Anyways, Hi everyone.
---
Datarock
VIP Member
Resynchronizing with RealitySorry, You're Not a Winner
65,745 XP
18th April 2006
0 Uploads
#3
12 years ago
Welcome to the forum. Enjoy posting!! Read the FAQ when you have the time, it will answer any forum questions you may have. :)
---
Sovereign002
VIP Member
Adeptus Moderatus We purge with chain and bolter
105,915 XP
#4
12 years ago
Hey Colin and welcome to Filefront, one of the best gamingforums the planet has! Don't forget to read the FAQ and if you stil have any questions just ask the moderators.
---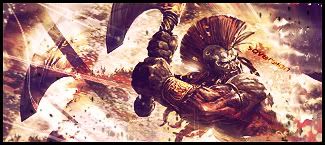 9th December 2003
0 Uploads
#5
12 years ago
Welcome Colin to FF gaming forums. Enjoy your stay and don't set fire to people! :p
---