#1
11 years ago
Lol This is what I came back to...." There have been 1,550,714 posts and 126,376 threads since your last visit at 02:57 PM, August 4th, 2005. You have 0 unread Private Messages."
Lol OMG it has been so long lol what is up everyone?
---
16th October 2003
0 Uploads
#2
11 years ago
And we're glad to have ya. (after a million post)
---
Sovereign002
VIP Member
Adeptus Moderatus We purge with chain and bolter
105,915 XP
#3
11 years ago
Awesome a fellow 05'er! It's always great to see some 05'ers returning.
Have a look at the FAQ. So where have you been hiding all this time?
---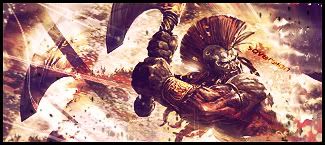 #4
11 years ago
Hello, It's good to meet you for the first time.
---
#5
11 years ago
Greetings and welcome back! :beer:
Thats a whole lot of posts you need to catchup on & read. Might want to call in some sick time from work...
-MRG
---
#6
11 years ago
Greetings (again) oldtimer =p
---
#7
11 years ago
I always wondered how people can remember their username or password if they've been away for 2 or more years :lol:
---
#8
11 years ago
Hehe, i just did this recently too. My avatar is from when i actually still used to play JK3, ahh the memories!
---
#9
11 years ago
Welcome back, ...1,000,000 posts, wow.
---
#10
11 years ago
Welcome back!!!
As is mandatory for all members who return after a long time away, you MUST send Dreadnought a PM containing a HUG.
He loves to get those.
---