#1
12 years ago
Kinda new to this whole Forum thing, I've been playin zero hour for several years now but it's gettin kind of old. I'm lookin to put a new twist on my old game, I've played online a few years ago and got my ass handed to me several times by a kid about 13 or 14 years old. The only time I could win then was when I played 1 on 1 with somebody I knew, then I slaughtered 'em and they wouldn't play anymore. The problem I'm having now is that A: I'm not having any luck downloading the shockwave upgrade, and B: I'm a computer tard:uhm:. It tells me I have a down load error 11fb Data/movies/comp_salvagegen_inv_000.bik: What the hell does that mean and how do I fix it?
---
#2
12 years ago
Welcome, but I'm not one to turn to with problems... you're talking about C&C Generals zero hour, right? Anyway try reinstalling the game, make sure you have the latest patch, and if you have the first decade, then make sure it is installing to C/program files/ea games/the first decade/zero hour, or something like that. If you need any help stop by the command and conquer forums, where more 'experianced' users can help.
---
#3
12 years ago
Welcome to the forums!!!
Please read the FAQ and have fun!!!!
---
16th October 2003
0 Uploads
#5
12 years ago
Yo doobie....we'r the meet and greet squad...have a chat with the gamers. Every topic is available you can think of.....er...except the dirty ones.
---
Sovereign002
Advanced Member
Adeptus Moderatus We purge with chain and bolter
105,915 XP
#6
12 years ago
Welcome to the greatest gamingforums you can find! I'm sure you'll find the answers you need and stick around after that, who know you might just love it here. =p
---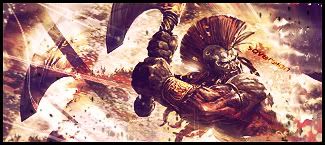 #7
12 years ago
Welcome to the greatest place of the whole Interwebz ;) I have no doubt you'll find the help you need around here
---