24th April 2007
0 Uploads
#2
13 years ago
What's down? just saying goodbye!
Hehe, no really, welcome to the forum mate, hope you enjoy your time here.
---
#3
13 years ago
Welcome to the forums!!! Please read our FAQ and don't forget to have fuN!
---
#4
13 years ago
Welcome mate, hope to see you around posting a little...longer posts. ;) j/k
:wave: Have fun around!
---
Sovereign002
Advanced Member
Adeptus Moderatus We purge with chain and bolter
105,915 XP
#5
13 years ago
Welcome to GF m8. What are your interests and how did you find us?
---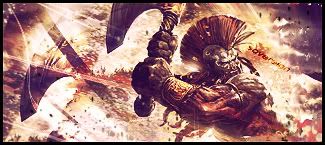 12th December 2006
0 Uploads
#6
13 years ago
Hello there. Welcome to FileFront Gaming Forums. Read the rules and have fun around! Enjoy your stay :)
---
#7
13 years ago
Hi and welcome don't fall for the cake !
its a lie
---